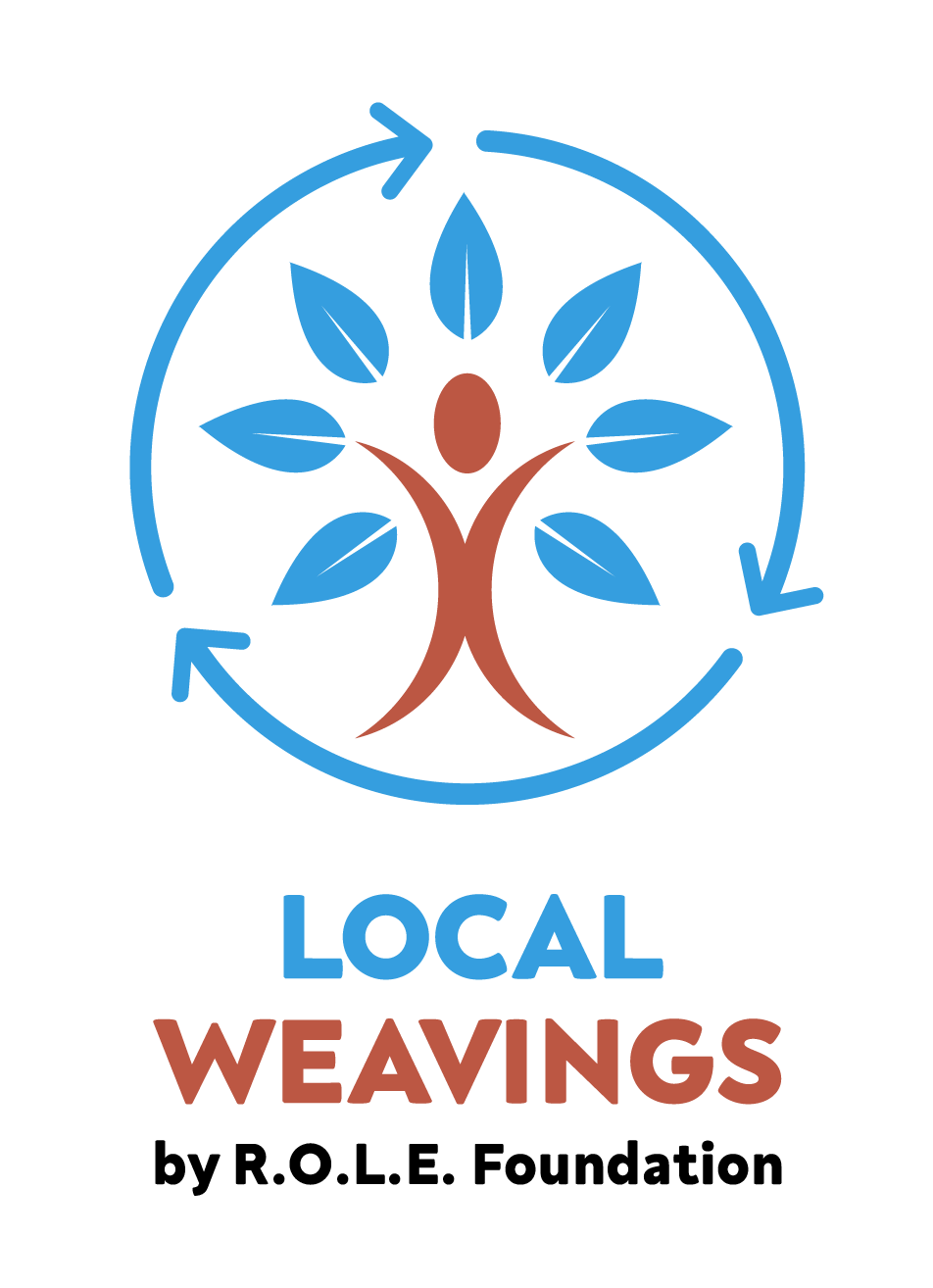 Traditional Weaving, Natural Dyeing
The program Weaving Futures preserved traditional weaving in Bali and at the same time provided an income for local women.
The program is on hold now, but we aim to sell all the beautiful products the women weavers have woven. With each handwoven product you purchase, you are supporting R.O.L.E. Foundation.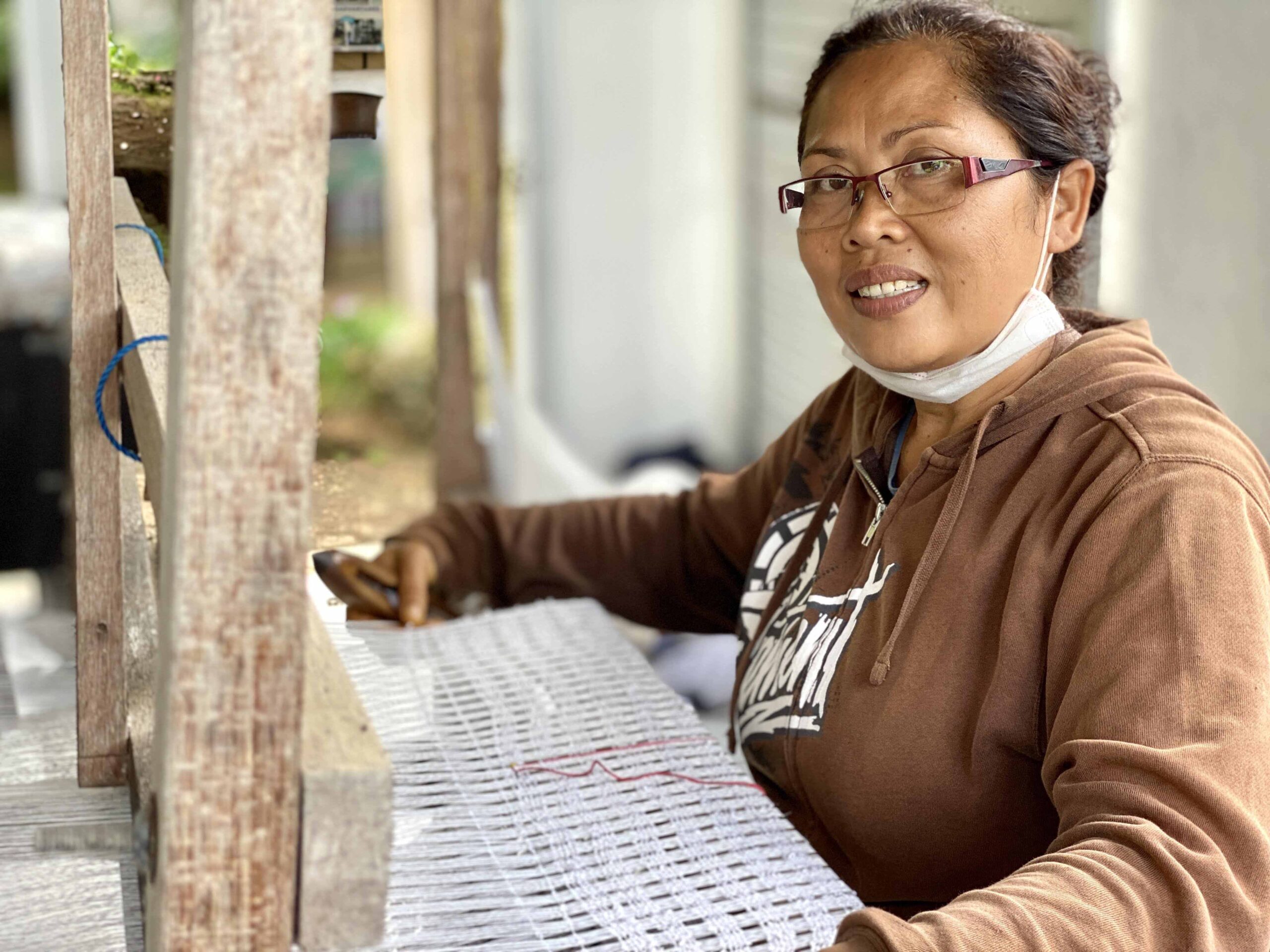 Handwoven products and natural dyes
The woven products can be used for example as scarfs, bed or table runners. They come in different sizes and color patterns: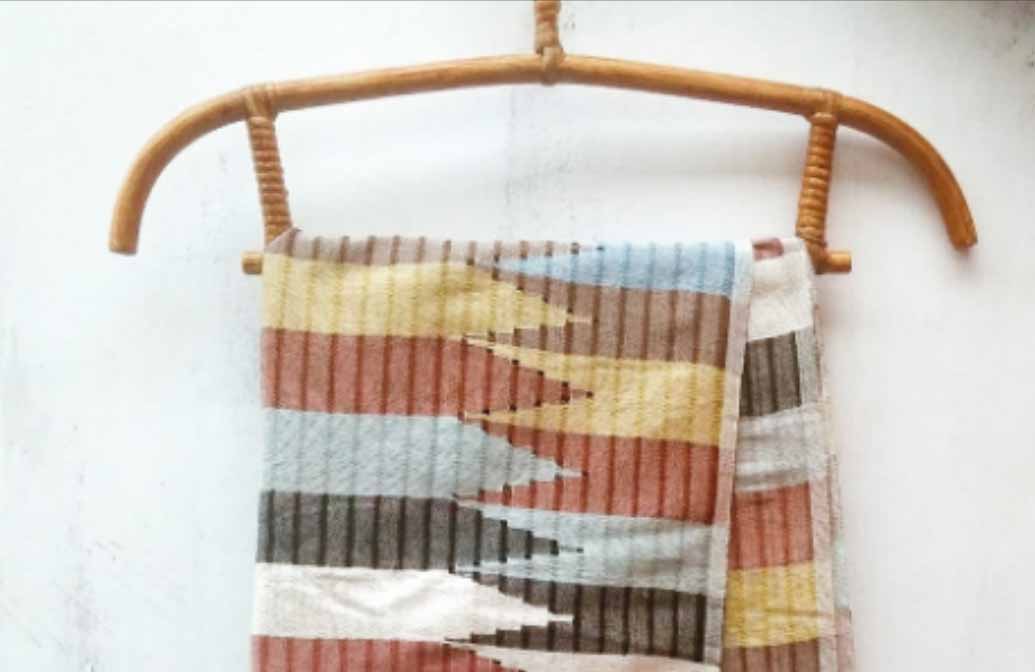 Rang Rang
The Rang Rang pattern originates from Nusa Penida and is a complex weaving technique which results in a diamond shaped pattern of various colors. 100% organic cotton, sizes 52x180cm and 26x180cm.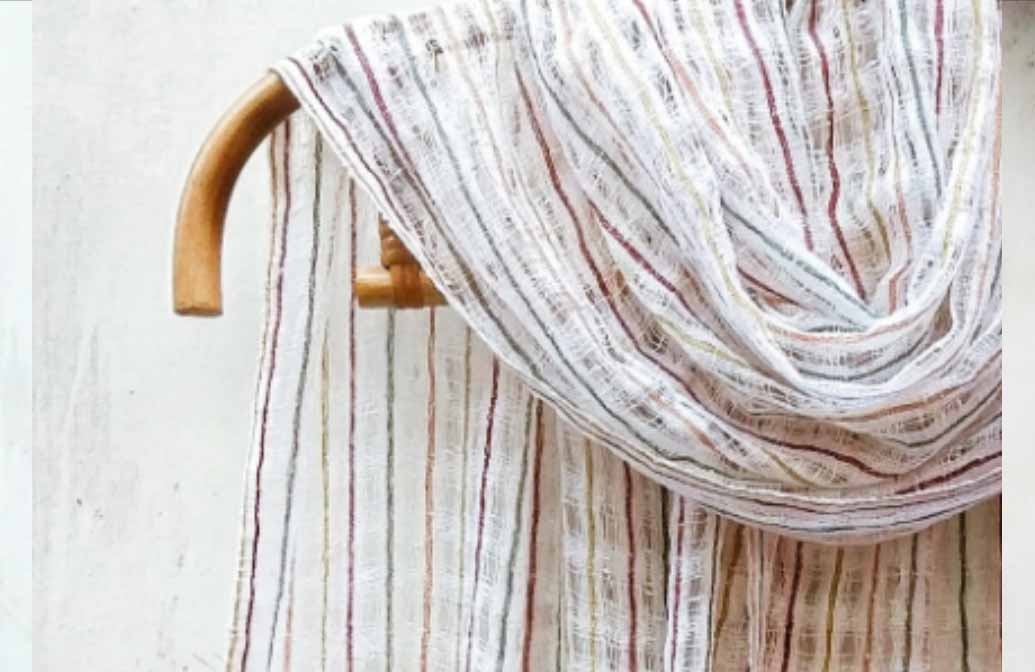 Calavin
The Calavin pattern was inspired from Tarum, Gianyar. It's made from 50% organic Calavin yarn mixed with 50% polyester to make it softer and slightly elastic. Color varieties are white, brown and rainbow. Size 52x180cm.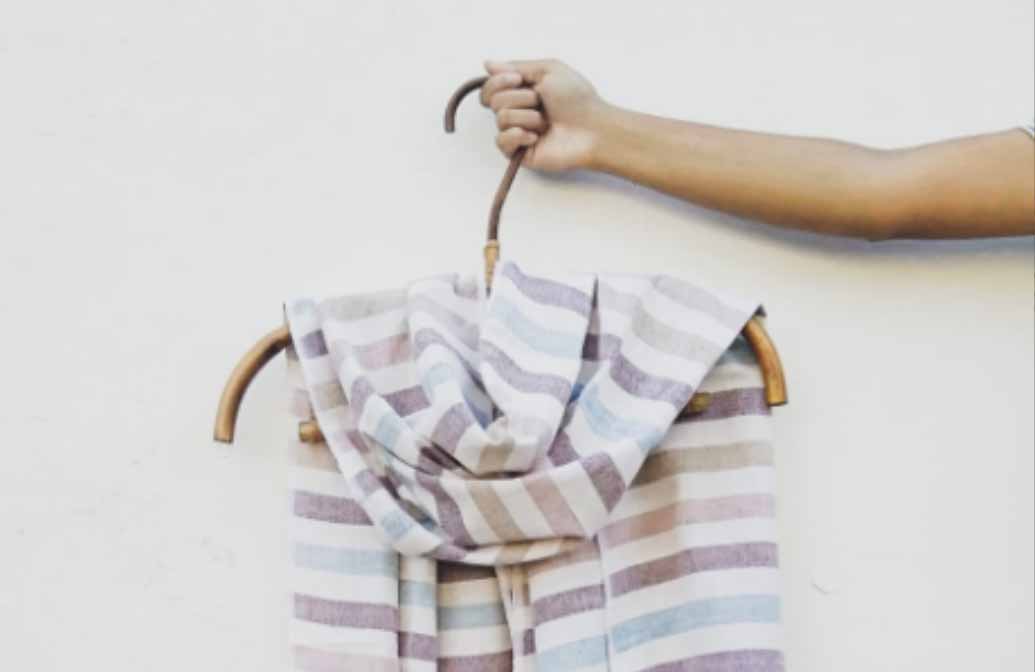 Bukit Color
The Bukit Color was inspired by the weaving women themselves. It's made from 100% organic cotton and it's multicolor-striped. Size 52x180cm.
The natural dyed colors come from local plants and mostly used are orange and yellow (ketapang leaves), red (sappan wood), chocolate brown (santan wood), lime green (mango leaves) and indigo blue (indigo leaves).
Custom made orders
Alternative sizes and colors patterns can be discussed when custom-made ordered.
The organic dye is also for sale, We have a catalog with colours. You can either buy the natural dyes or have us paint your garments.
Contact us on WA: +62 813 3793 4742 or localweavings@rolefoundation.org
Purchase a handwoven product
Contact us on WA: +62 813 3793 4742 or localweavings@rolefoundation.org
Points of sale in Bali
In Bali, the woven products are for sale in various shops, resorts, spas, restaurants and other venues. Use the map to find one close to you.
Become a sales partner
Contact us on WA: +62 813 3793 4742 or localweavings@rolefoundation.org